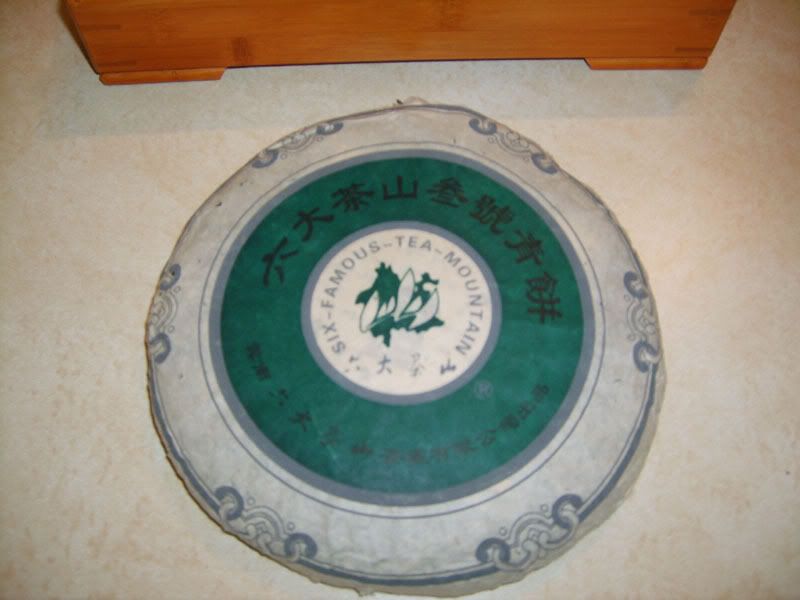 I finally got my TuochaTea.com order today. I got one cake I've tried before and got eight cakes I haven't tried. I decided to brew the 2005 Six Famous Tea Mountain "Green Label No.3" raw bing today.



Boiling water, 10s rinse, 12s, 18s, 25s, 35s, 45s, 55s, 65s, 85s, 105s

I immediately get a zesty peach scent off the wet leaves. I didn't get any camphor off of the lid. Tasting the tea, I get the peach flavor I tasted and also got a floral springtime flavor. Sort of floral, perhaps a bit of straw or grass. I didn't get any astringency off of the first infusion. Around the second through fourth it appears but very faintly. I was surprised since this is such a young tea. The citrus taste was strong in the beginning but fades while the straw taste grows throughout. I didn't get much earthy taste that most puerh gives. I believe I used a proper amount of leaves but the tea was slightly weak. Maybe next time I'll use more leaf and see if the flavors are more bold. I won't have to worry about bitterness.