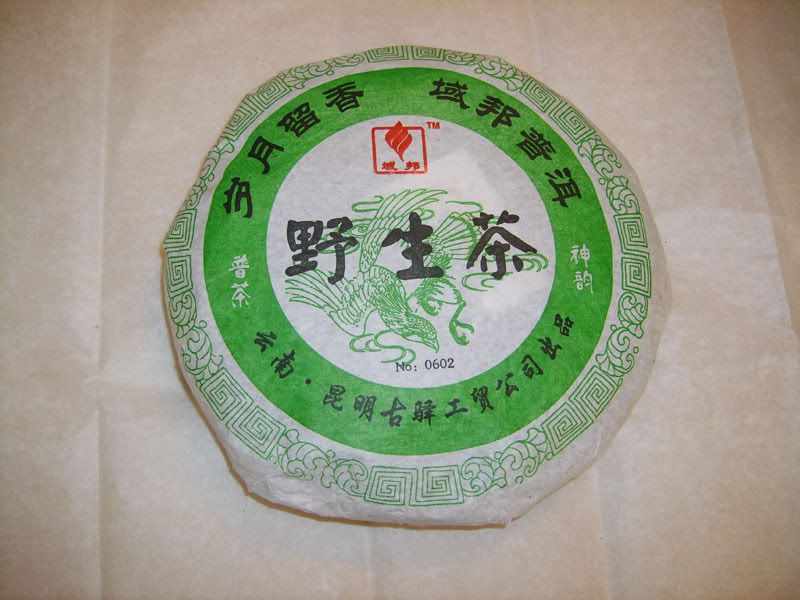 From the description on TuochaTea.com, the Kunming Guyi factory started in 2004 and "Yubang" is their trademark. So, new factory, let's see what they're made of.

I used boiling water like on all of my puerh, with a 15 second rinse, and infusions of 20s, 25s, 30s, 30s, 40s, 50s, 60s, 80s, and 100s.

Throughout all of the infusions I get a fruity smell off of the wet leaves, like dried apricots. The flavor of the liquor gives me a leather or suede base taste, with the dried apricot on top. While this tea was pleasant, it was a bit unidimensional. It tasted the same from start to finish where it died around the 7th or 8th infusion. For $12 before shipping, I think I might pick up a couple to store, but if all else fails it's drinkable now. I think I'll get their "Yubang Ancient Tree" next time to try.